Real-world case studies inform care
See how Dr. Jessica Leonard uses MRD to inform decisions in pre-transplant ALL,
then visit our Real-world Experience Hub for more video cases.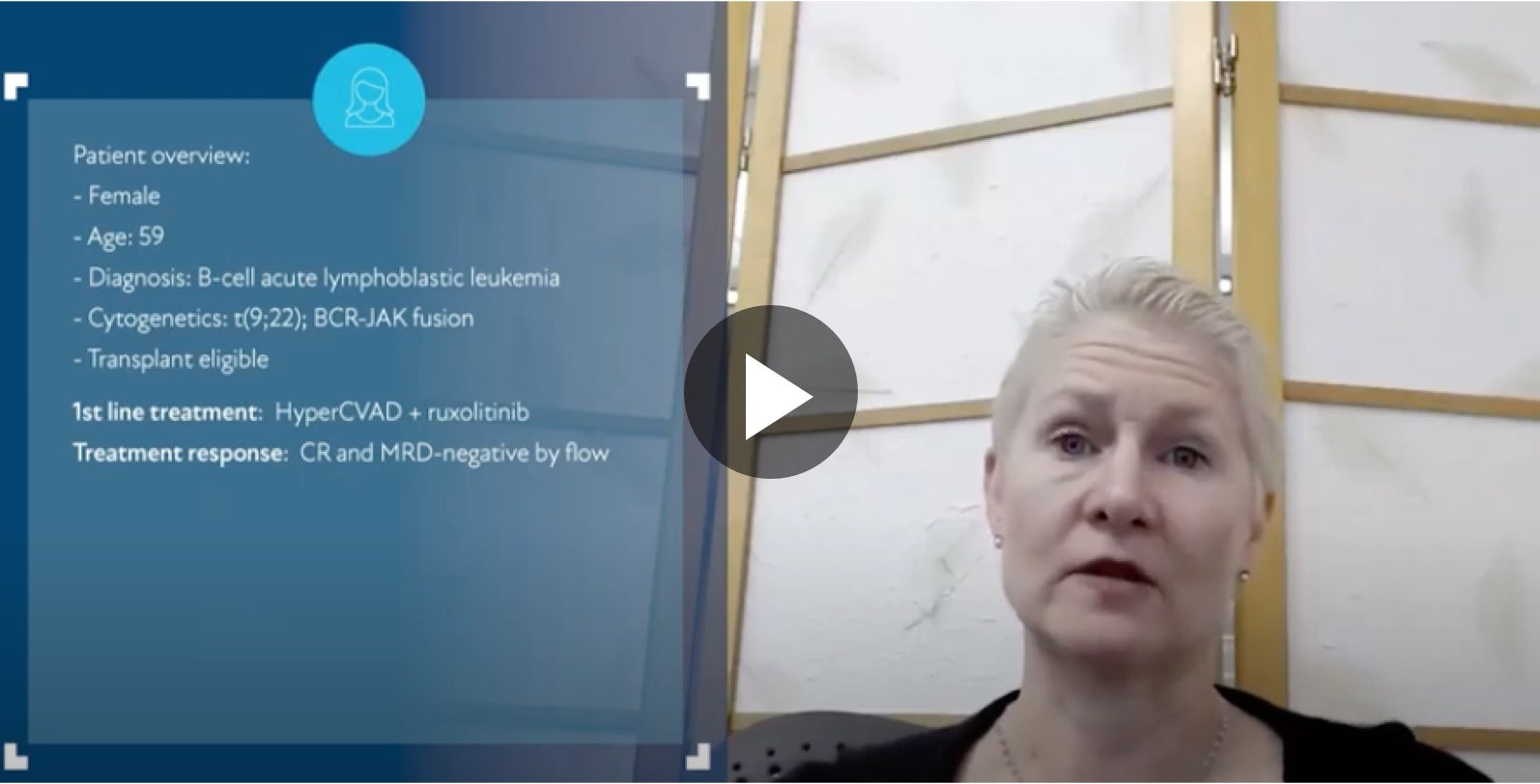 NCCN Guidelines
NCCN guidelines support clonoSEQ use
NCCN Clinical Practice Guidelines In Oncology (NCCN Guidelines®) for Adult ALL recommend MRD testing at a sensitivity of 10-4 or better because of its clinical utility. Next-generation sequencing (NGS) is listed as one of the recommended methods for MRD assessment in these Guidelines.[1]
adult all guidelines overviewvisit the NCCN website
NCCN makes no warranties of any kind whatsoever regarding its content, use, or application and disclaims any responsibility for how its content is applied or used, in any way.
---
This page is intended for a US-based audience.
clonoSEQ® is available as an FDA-cleared in vitro diagnostic (IVD) test service provided by Adaptive Biotechnologies to detect minimal residual disease (MRD) in bone marrow from patients with multiple myeloma or B-cell acute lymphoblastic leukemia (B-ALL) and blood or bone marrow from patients with chronic lymphocytic leukemia (CLL). clonoSEQ is also available for use in other lymphoid cancers and specimen types as a CLIA-validated laboratory developed test (LDT). For important information about the FDA-cleared uses of clonoSEQ including test limitations, please visit clonoSEQ.com/technical-summary.
Citations
Referenced with permission from the NCCN Clinical Practice Guidelines in Oncology (NCCN Guidelines®) for Acute Lymphoblastic Leukemia V.2.2021. © National Comprehensive Cancer Network, Inc. 2021. All rights reserved. Accessed July 23, 2021. To view the most recent and complete version of the guideline, go to NCCN.org.